---
Mission
The mission of Maryhaven is to enrich the lives of people with special needs by providing compassionate support so they may reach their highest potential and enjoy a life full of dignity, purpose, and inclusion.
Vision
Maryhaven's vision is to foster a community whereby people with special needs are safe, accepted, and supported. We offer a full range of services, including residential, day habilitation, and vocational training. Our individuals, their families, staff, and partners in the community will work together to promote independence, individuality, integration, and social connections.
Values
Maryhaven is committed to promoting an environment that embraces:
Excellence We are committed to growing, learning, excelling, and creating environments where merits are affirmed and celebrated.
Integrity We make decisions based on fairness, honesty, morality, and ethical principles.
Equity We believe that all people are entitled to respect, dignity, and opportunities.
Respect We respond to and communicate with courtesy, kindness, and honesty.
Our Name and Our Logo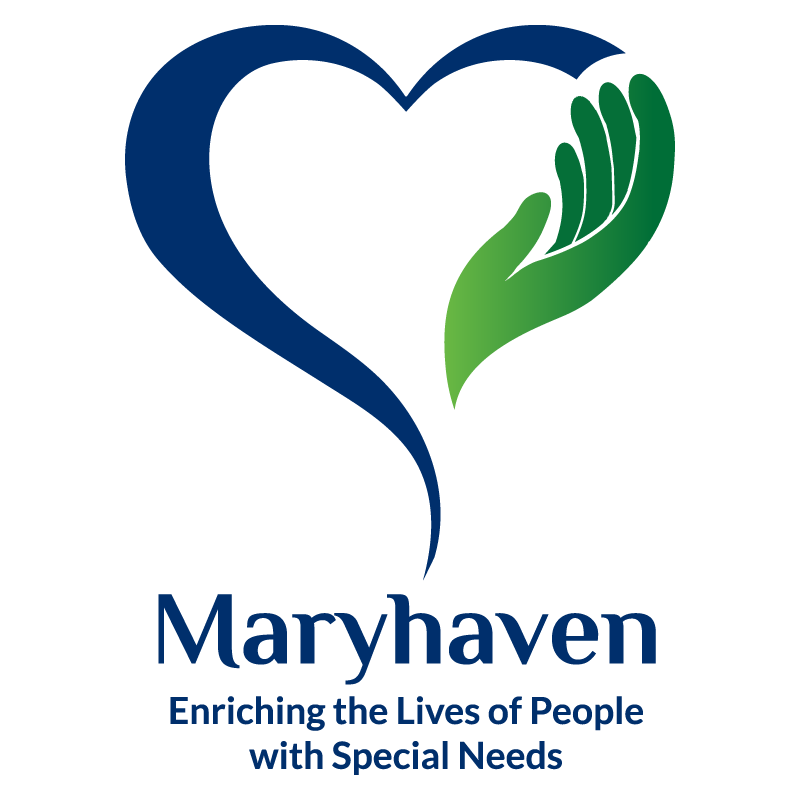 Inspired by research and feedback from people with special needs, family members, Maryhaven staff, and community members, our logo represents compassionate care, inclusion, and integration for people with special needs. The heart symbol emphasizes the importance of providing compassionate, person-centered care. The character of a hand embodies holding one's strength and power to support the aspiration to live an enriched life filled with dignity.